Certain carbon emissions are unavoidable. Yale is working to reduce greenhouse gas (GHG) emissions from all sources. When thousands of students and scholars from around the globe rely on air travel to study or research at Yale, emissions from air travel are an unavoidable consequence. Carbon offsets provide a way to balance out such activities by funding programs that reduce GHG emissions elsewhere. Renewable energy generation, energy efficiency upgrades, and tree planting are just a few examples of carbon offset projects.
The Yale Community Carbon Fund (YCCF) allows Yale community members to calculate the climate impact of various activities and provides local opportunities to mitigate the effects. YCCF partners with local non-profits to use the donations for offset projects in the City of New Haven.
Supporting Yale's Sustainability Goals
Though the YCCF addresses only a small fraction of Yale's total emissions, the calculator empowers Yale community members to understand and take responsibility for their climate impact. Use the calculator to compare an efficient car to a large SUV for your daily commute, or see how choosing a smaller venue can reduce emissions from your events. By focusing on local carbon mitigation projects, we work to build collaborative and educational partnerships around sustainability in our community.
How it Works
Calculate your personal or departmental travel emissions or emissions associated with an event using the YCCF online calculator. (https://form.jotform.us/71426878854168)
Donate to fund a local project to help mitigate your emissions. Donations can be made by debit or credit card through the YCCF website.
If you prefer to donate through a Yale cost transfer, please make note of your donation and contact the Office of Sustainability at 
sustainability@yale.edu
. Departments making donations should use spend category SC295 Subsidies (DR) for transfers or when preparing budgets.
Project Partners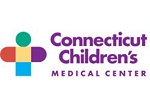 Connecticut Children's Healthy Homes Program
: a non-Yale affiliated organization that helps low-income New Haven residents remediate health, safety, and energy efficiency issues in their homes (unverified offsets). 

Urban Resources Initiative (URI)
: a Yale affiliate that plants trees in the City of New Haven while offering green job training to Yale and local high school students, as well as to adults with a history of incarceration (unverified offsets).

Nexus
: a non-Yale affiliated organization that identifies and supports Gold Standard verified carbon offset projects in developing countries.