Student Employees
Research Assistants
Grace Chen
Transportation Demand Management Research Assistant
Grace is a second year MBA student at the School of Management with interests in smart cities and sustainable technologies. Prior to Yale, she worked as a consultant in Canada supporting public and private organizations with their technology strategy and transformation initiatives. In 2020, Grace interned at the World Business Council for Sustainable Development where she wrote a report on public policies that enable transportation data sharing for a more sustainable mobility system. In her spare time, she enjoys hiking, cooking, and yoga.
Abigail Fields
Materials Management Research Assistant
Abigail Fields is a third-year doctoral student in the Department of French. In her research, she is interested in representations of science, industry, and agriculture in French literature of the nineteenth century. Before coming to Yale, she received a BA in French and a BS in Ecology & Evolutionary Biology from the University of Kansas. She completed a Fulbright grant in Marseille, France, where she worked with high school students and urban farms to think about sustainable and equitable urban food systems. She has always been very interested in the intersections of environmental thought (included nature writing and environmental ethics) and sustainability practices. She is excited to be learning about sustainable solutions on university campuses with the Office of Sustainability!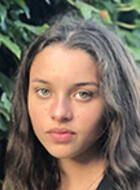 Ada Griffin
Design and Social Media Assistant
Ada (she/her) is a History of Art major at Yale College. She is an artist who typically works in print and digital media, as well as photography. On campus, Ada is a member of the Yale Rugby team, Engender, and the Yale Community Kitchen. She is interested in pursuing a career in journalism after graduation.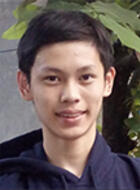 Sena Sugiono
Energy Liaison
Vijjasena Sugiono is a first-year at Benjamin Franklin College potentially majoring in Environmental Studies focused on Energy and the Environment. He is very passionate about energy, particularly focusing on global access to electricity and a just transition to renewable energy. This year, Sena is the president of the Yale Student Energy Association, Yale's premier energy club, and leads the Yale Solar Decathlon team. Beyond Yale, he also serves as the Chair for the US national Student Energy Consortium. Sena is excited to join the team and is looking forward to helping students navigate the energy community at Yale and connecting them with the wonderful opportunities at Yale.
Emma Zehner
Resilience Campus Research Assistant
Emma Zehner is a first-year Master of Environmental Management candidate at the Yale School of the Environment with interests in planning, policies, and practices that support equitable climate change adaptation in cities. Prior to Yale, she worked on the communications and publications team at the Lincoln Institute of Land Policy in Cambridge, MA. She has also held positions at Vera Solutions, DataHaven, and Slate.
Bulldog Sustainability
Jessie Gong
Bulldog Sustainability Project Coordinator
Jessie is a senior in Pauli Murray College and is majoring in Molecular, Cellular, Developmental Biology. After undergraduate education, she hopes to attend medical school. She is also a member of the Varsity Women's Tennis Team. Growing up in Vancouver, Canada she spent a lot of her childhood outdoors, whether it be camping, kayaking, or playing sports. In the past few years, Jessie has traveled and seen many glaciers at national parks, noting the alarming speed at which they are receding. This motivated her to raise awareness about the importance of being eco-friendly. She is excited to join the Bulldog Sustainability Team and continue these efforts!
Aimee Titche
Bulldog Sustainability Project Coordinator
My name is Aimee Titche and I am a junior Environmental Engineering major in Grace Hopper College. I am also a part of the Energy Studies Program and am on the Yale Gymnastics Team. My main sustainability-related interests are the reduction of single-use plastics and research into carbon capture technologies. Additionally, I enjoy spending time in nature and connecting with my surroundings through hiking, camping, or simply reading a book outside in the grass. I am excited to be a part of Bulldog Sustainability and help all of Yale's athletics teams become more sustainable!
Sustainability Liaisons
Parker Chang
College Sustainability Liaison
Parker Chang is a first-year student in Trumbull College from Maunalua, Hawaiʻi. He is planning on majoring in either Environmental Studies or Molecular Biophysics and Biochemistry and is interested in the intersection between sustainability and global health. As the Sustainability Liaison for Trumbull, Parker hopes to promote healthy human-environment relationships and bring the Trumbull community together through sustainability events and projects. Outside of academics, Parker is in the Yale Precision Marching Band and is always excited to meet new people and talk about anything, so feel free to say hello!
David Foster
College Sustainability Liaison
David Foster is a junior in Grace Hopper studying political science and global health. He's from the San Francisco Bay Area and is passionate about applying design thinking principles to solve problems in our community. Food waste is a top concern he wants to target as a Sustainability Liaison. When not in class, you can find him at the Center for Engineering, Innovation, and Design; figure skating at Ingalls rink; or volunteering on a political campaign. David loves theater, visiting new places, and painting custom phone cases!
Rebecca Huang
College Sustainability Liaison
Rebecca Huang is a junior in Timothy Dwight College majoring in American Studies, with a concentration in Politics and American Communities. She is passionate about sustainability and food justice, especially after spending time living on farms for her gap semester. In her free time, Rebecca is involved in theater and loves to read. Rebecca is also a gallery guide at the Yale University Art Gallery and a member of GREEN @ Yale. She is excited to be Sustainability Liaison for TD, and you can find her on campus repping Maryland, her home state. 
Peyton Meyer
College Sustainability Liaison
Peyton Meyer is a sophomore in Timothy Dwight College and is from a small town near Madison, Wisconsin. He is considering majoring in ecology and evolutionary biology (EEB) on the environment track. Peyton does remote social science research into the benefits of nature on mental well-being, and he is involved in mental health advocacy through the Yale Student Mental Health Association. In his free time, Peyton enjoys cross country skiing and hiking.
Lydia Monk
College Sustainability Liaison
Lydia Monk is a sophomore in Pierson College from Eau Claire, Wisconsin. She plans on majoring in Cognitive Science. She is the Sustainability Liaison for Pierson and is passionate about sustainable food systems. Lydia became interested in sustainability after her time at farmer's union camp and is excited to find new ways to reduce waste and overconsumption in daily college life. She is also involved with GREEN at Yale, FOOT, and the student radio. 
Annabel Remudo
College Sustainability Liaison
Annabel Remudo is a senior in Pauli Murray studying political science. She is from South Florida and enjoys spending time in the sun. She loves animals and is especially interested in studying the ways in which our diet affects climate change. On-campus, she is involved with the Yale Student Environmental Coalition and the Yale Animal Welfare Alliance. She is so excited to be a part of such an amazing team this year, and can't wait to see what this year will bring!
Lisa Younes
College Sustainability Liaison
Lisa Younes is a sophomore in Morse College. She plans on double majoring in Environmental Studies and Political Science. Lisa is the Sustainability Liaison for Morse and is really excited to help integrate sustainability into student life at Morse. She is very passionate about Environmental Justice and sustainable food systems, as well as consumer responsibility. In her free time she loves to play sports, go to the gym, and enjoy nature! 
Professional School Coordinators
Ben Derlan
Professional School Sustainability Action Plan Research Assistant
Benjamin Derlan is an M.Arch I candidate at the Yale School of Architecture. He previously worked with the Neighborhood Design Center and The 6th Branch in Baltimore, MD to increase access to healthy public space through the greening and revitalization of vacant lots. As the manager of the Oliver Community Farm last year, he further developed his passion for reimagining the ecology of the city. While pursuing his undergraduate degrees in studio art and environmental studies at St. Mary's College of Maryland, he worked with the school's Office of Sustainability on outreach and education and the operation of a compost collection program. In his studies, he aims to explore new models for collective ownership, local agriculture and shared resources in the built environment.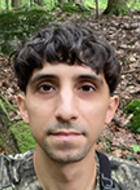 Miguel Gaydosh
Professional School Sustainability Action Plan Research Assistant
Miguel Gaydosh is a first-year MFA candidate at the Yale School of Art with a focus in Graphic Design. He previously worked as a designer independently and with Formation in Houston, MTWTF and Visionaire in New York, and the National Park Service in Boston. Miguel is interested in exploring holistic approaches to design centering an awareness of sustainable intersectional environmentalism, urban systems and symbiotic relationships, native plants and personal histories, and researching methodologies from disciplines like landscape architecture to develop empathetic design ecosystems.
Yuyi Shen
Professional School Sustainability Action Plan Research Assistant
Yuyi is a first-year master's student at the school of architecture. She's interested in designing inclusive and engaging public spaces that address the challenges and uncertainties we face in climate change. Her architecture portfolio features design strategies that use the fluctuation of natural forces to activate public space.