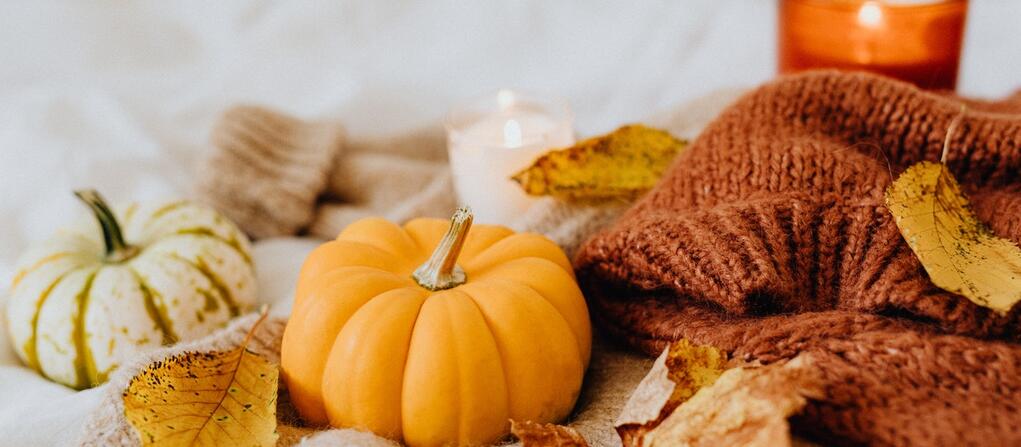 With few in-person gatherings, restrictions on extra-curriculars, members of our Yale community scattered across the globe, and no mid-semester break, it's been a challenging semester to say the least. Many are excited for Thanksgiving break while not being exactly sure how to manifest the gregarious gatherings of years past. Nevertheless, we made it through; 'tis the season to give thanks! Here are some thoughtful ways for how to remain positive and gracious this Thanksgiving season:
Give Thanks to the Earth 
Any multiple course meal inevitably entails waste, but there are many ways to strategically limit your environmental impact this Thanksgiving. In terms of the food, consider buying local and organic; our blogs on
turkey shopping
,
plant-based sides
, and
reducing food waste
all provide good guidelines. For post-meal clean-up, use reusable dinnerware and cutlery! If you must go disposable, use biodegradable or compostable wares. In terms of drinks,
ditch bulk water bottles
in favor of tap water—with help with a Brita filter if need be. The final note would be to try to avoid bulk shopping—whether for food or decorations—in general. COVID-19 warrants smaller gatherings anyways, so this is the perfect year to cherish the simple moments with no extravagance necessary.
Give Thanks to the Land 
Before you commence your Thanksgiving meal, it would be remiss not to honor and acknowledge the traditional
Native inhabitants of the lands you reside on
. Indigenous Peoples have been forcefully separated from their lands yet are often at the forefront of movements to sustain the Earth. Ongoing colonialization asks us to forget the history, stories and cultures of Indigenous Peoples. In resistance, an affirmation of decolonialization entails open acknowledgement of the ways in which we are complacent and benefit from this broken system. Open recognition then spurs the ongoing mindfulness and action that is necessary to honor both the land and the stewards of that land, Indigenous Peoples. 
Give Thanks to Others 
In light of the endless peril that is 2020, this Thanksgiving is the perfect time to say thank you to both those close to you and your more distant community members. For those you know well, consider writing notes of gratitude. Studies have shown that demonstrating gratitude is beneficial for the mental health of the giver and the happiness of the receiver. Much like recognizing Native land, a personal recognition of the way someone else inspires, comforts, or encourages you can make all the difference in someone's day. For community members you don't know as well, consider donating a meal. This can take the form of donating canned goods to your local pantry or donating financially to established food donation organizations. Let's remember to share resources during this season of thanks. 
Give Thanks to Yourself 
Finally, pulling off a socially distant semester is no insignificant feat! Don't forget to thank your mind and your body for all the wonderful things they do for you. Spending time walking in nature, or finally dedicating an hour or two to your forgotten journal are low-impact ways to shore up your mental health.
The Good Life Center at Yale
hosts weekly yoga sessions if you want to keep your body moving; guided gratitude meditations are also available and archived for re-listening on SoundCloud. Reflect on the past 3 months and practice intentionality by writing down successes, challenges, and goals moving forward. Most importantly, don't be afraid to embrace a slower, continuous pace after the short bursts of the disconnected semester. Enjoy the company of your loved ones. Catch up on bad TV shows. Eat yummy food. Truly take a breather and appreciate all of the love around you.