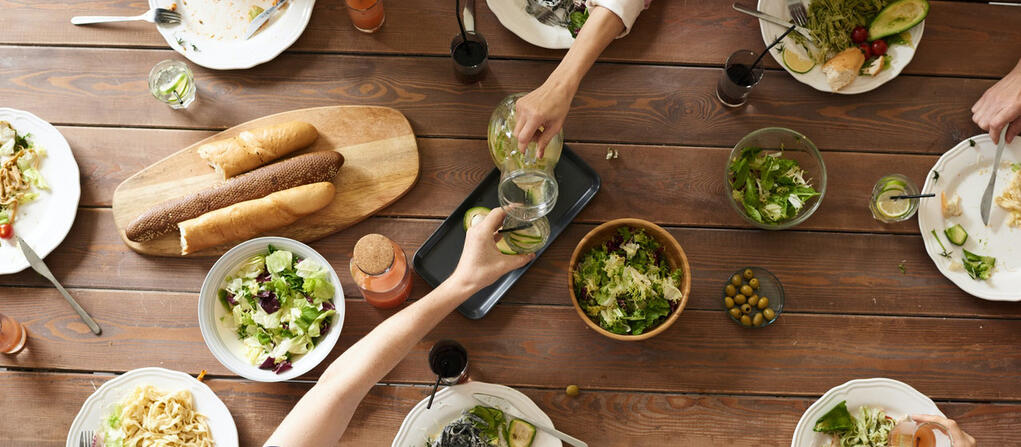 We spend a lot of time considering the benefits of a plant-based diet as it relates to a sustainable world, and Thanksgiving dinner is no different. Here are some yummy plant-based substitutes/additions for your table this November: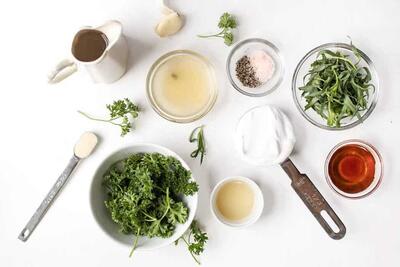 Vegan Green Goddess Salad Dressing
Ingredients
½ cup (about 1 yogurt cup worth) plain non-dairy coconut yogurt
2 tablespoon apple cider vinegar
1 tablespoon (or ½ small lemon) lemon juice 
1 teaspoon maple syrup
¼ cup fresh parsley, packed
¼ cup fresh tarragon
1 garlic clove
½ teaspoon onion powder
Salt and pepper to taste
Directions
Add all ingredients to a blender (except water) and blend until smooth and creamy.
Add water incrementally as needed (2-3 tablespoons) until desired consistency is reached.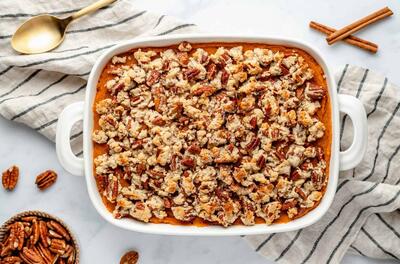 Vegan Sweet Potato Casserole 
Ingredients, Casserole
3.3 pounds sweet potato peeled and cut into 1-inch cubes
3 tablespoons sugar, brown sugar, cane or coconut sugar, any kind works
3 tablespoons maple syrup or agave nectar
1/4 cup vegan milk, any kind works
6 tablespoons oil, olive oil or unrefined coconut oil, any kind works
6 tablespoons vegan butter, softened
1 teaspoon ground cinnamon
1/2 teaspoon sea salt
Ingredients, Maple Pecan Topping 
3 tablespoons maple syrup or agave nectar
8 tablespoons almond flour or any flour
1 1/2 tablespoons melted vegan butter
1 1/2 cup pecans coarsely chopped, or walnuts
Directions, Casserole
Preheat oven to 350°F/180°C and set aside an 8×11 or 9×13 casserole dish. Set aside.
Bring a 4 quart pot of water to boil, add the sweet potatoes and cook for 15-20 minutes, or until fork soft.
Drain and mash.
Add the sugar, maple syrup, vegan milk, oil, vegan butter, cinnamon and sea salt to the mashed sweet potato. Using the same potato masher or fork, mix all the ingredients together until they are incorporated, for about 2 minutes. 
Spoon sweet potato mix into the casserole dish. 
Top with Maple Pecan Topping (below)
Bake for 30 minutes (check that nuts don't burn – if they are browning too quickly, cover with foil) then remove from oven.
Allow to cool for 10 minutes and then serve. Enjoy!
Directions, Maple Pecan Topping
Add the maple syrup, flour, melted vegan butter, and pecans to a bowl. Stir until combined. 
Sprinkle on top of the casserole. Feel free to double or even triple the topping.  

Vegan Green Bean Casserole 
Ingredients, Casserole
1 lb. green beans, trimmed
6 tablespoons. extra-virgin olive oil, divided
2 medium shallots, finely chopped
8 oz. sliced mushrooms
Kosher salt
Freshly ground black pepper
2 cloves garlic, minced
1/4 cup all-purpose flour
3 cup almond milk
Ingredients, Onion Topping
1 small onion, thinly sliced
1 tablespoons extra-virgin olive oil
Kosher salt
Freshly ground black pepper
3 tablespoons all-purpose flour
2 tablespoons Panko breadcrumbs
Directions, Casserole
Make onion topping (see below).
Prepare an ice bath. In a large pot of boiling water, add green beans and cook until bright green, about 6 minutes. With a slotted spoon or tongs, quickly transfer green beans to ice bath to cool, then drain and transfer to a large bowl. 
In a large ovenproof skillet over medium heat, heat 2 tablespoons olive oil. Add shallots and cook, stirring occasionally until tender, about 5 minutes. Add mushrooms and season with salt and pepper. Cook, stirring often, until mushrooms are golden, about 5 minutes more. Stir in garlic then transfer mixture to the bowl with the green beans. 
Heat remaining 4 tablespoons of olive oil in the same skillet over medium heat. Whisk in flour and cook until golden, about 2 minutes. Gradually whisk in almond milk and bring to a simmer. Cook until thickened, about 4 minutes. Remove from heat then add green bean mixture and toss until even combined. Transfer mixture to a medium casserole dish. 
Bake until warmed through and bubbling around the edges, about 20 minutes. Top with "fried" onions and bake 5 minutes more. 
Directions, Onion Topping
Preheat oven to broil on medium and line a medium baking sheet with aluminum foil.
In a medium bowl, toss onion with olive oil and season with salt and pepper. Add flour and Panko and toss to coat onions.
Broil, tossing every 2 to 3 minutes, until onions are crisp and golden, about 6 to 8 minutes in total. Turn oven down to 375°.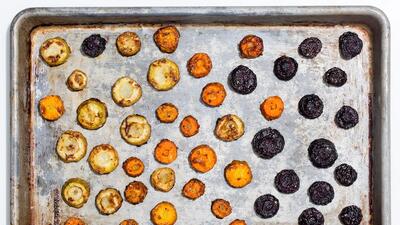 Roasted Veggies (Yes, Any Veggies)
Directions
Preheat oven to 450° F.
Cut vegetables into equal sized pieces. The key here is to be sure all your vegetables are roughly the same size so that they cook evenly. Shape isn't as important as consistency of size here.

Toss said vegetables with the fat of your choice—olive or neutral oil, whatever—being sure all vegetables are evenly coated. Season with kosher salt and pepper. At this point you can opt to include other spices or aromatics that will compliment your meal. Add a few sprigs of thyme and some smashed garlic, or toss in some ground cumin and coriander, or curry powder.
Toss these vegetables on to a rimmed baking sheet and place the baking sheet directly on the oven floor. 
After 10 minutes or so use a spatula, spoon or pair of tongs—whatever feels right, really—and move the vegetables around a bit to encourage browning on all surfaces. You will notice that any part of the vegetable that is touching the sheet tray has developed a beautifully charred crust. 
Continue to roast on the oven floor, taking a peek every 5 minutes or so until they are roasty and caramelized and just al dente. This will vary according to what vegetable, what size pieces you are working with, and what kind of oven you have. That's the beauty of this technique: As long as you keep an eye on things, it won't fail you.
Honey Balsamic Honey Roasted Brussel Sprouts 
Ingredients 
1.5 lbs fresh or frozen Brussels sprouts*
3 tablespoons olive oil
1/2 teaspoon salt
1/4 teaspoon black pepper
2 tablespoons balsamic vinegar
2 teaspoon honey
*if frozen, thaw and pat out moisture before cooking 
Directions 
Preheat oven to 425° F. Line a large baking sheet with parchment paper.
Trim ends from each Brussels sprout. If needed, peel off the wilted outer leaves and discard. Cut each in half.
Arrange Brussels sprouts on the prepared baking sheet. Drizzle with olive oil and season with salt and pepper. Toss to coat evenly. Spread vegetables into a single layer, making sure there is no overlap.
Roast Brussels sprouts for 18 to 20 minutes or until you see browned caramelized edges. Remove from oven.
In a small mixing bowl, whisk together honey and balsamic vinegar. Pour mixture over roasted veggies. Toss to coat evenly. Serve right away.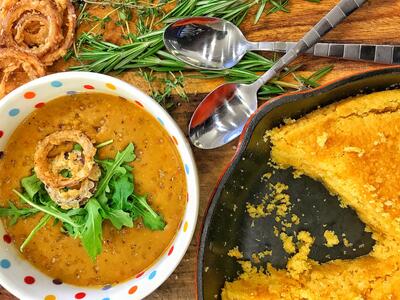 Vegan Honey Butter Cornbread
Ingredients
1 cup all-purpose flour
1 cup cornmeal
1 cup sugar
2 teaspoons baking powder
1/2 teaspoon salt
3/4 cup melted vegan butter
About 1 1/2 cup non-dairy milk (suggested, pea milk)
2 tablespoons vegan butter
2 tablespoons vegan honey 
Directions
Preheat oven to 350° F. 
In a large bowl, combine flour through vegan butter with at least 1 cup of milk. Add more milk until smooth. Remember, you can always add more milk to the batter – you just can't take it away. 
Once the mixture is smooth, pour it into a cast iron skillet and bake until golden brown and the center is set. This should take about 20-23 minutes.
While the cornbread is baking, melt together the honey and butter. Then, once the cornbread is done, pour the honey butter mixture over the cornbread and enjoy. Try and wait for it to cool off, if you can. It'll cut easier that way!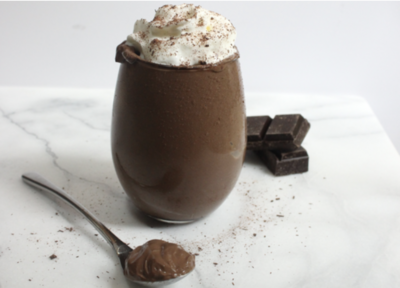 Vegan Chocolate Pudding
Ingredients
12 oz silken tofu
¾ cup cocoa powder
½ cup granulated sugar  
1/3 cup almond milk
Directions
Combine all ingredients in a blender and blend until smooth. 
Let sit at least 15 minutes to firm in the refrigerator before serving.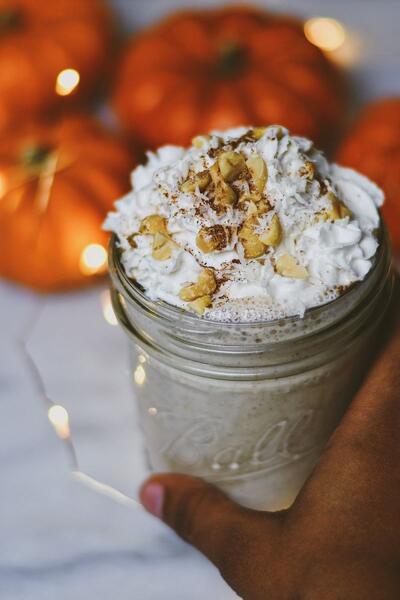 Vegan Pumpkin Spice Eggnog
Ingredients 
1 1/2 cup raw cashews, soaked overnight and drained 
1 cup plant milk
1/2 cup full fat coconut milk
1/3 cup maple syrup
1-2 teaspoons vanilla extract
1/2-1 teaspoon almond extract
1-2 teaspoons pumpkin spice 
1/4 teaspoon salt 
Directions
Add all ingredients to a high-powered blender and blend until smooth and creamy, divide between two cups.
(Optional) Top with vegan whipped cream, crushed peanuts, coconut flakes, pumpkin spice.