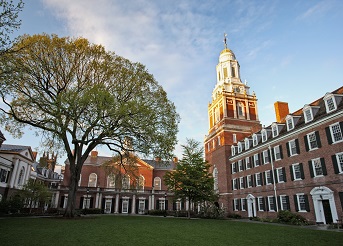 To ring in the new school year, Yale's 14 residential colleges have solidified their commitment to university-wide sustainability and resilience by adopting Sustainability Action Plans tailored for each unique community.
The creation of these Action Plans follows the success of the first cohort of Sustainability Action Plans in 2018, which have been implemented in Yale's Professional Schools along with select cultural and administrative units. Residential College Action Plans will give Yale College students the opportunity to drive sustainable culture shifts within their residential communities while helping to advance institutional progress towards Yale's long-term goals.
Each plan outlines a set of goals and corresponding actions related to climate action, materials and waste, food, health and wellbeing, and more. While unique in design, each Action Plan directly support the ambitions of the Yale Sustainability Plan 2025.
To ensure meaningful and impactful engagement with the commitments, year-long consultation efforts were organized by the Office of Sustainability to identify the priorities, strengths, and challenges of each college. Stakeholder meetings were periodically held with Yale's Energy, Waste, Dining, and Grounds departments, Operations Managers, Facilities Superintendents, as well as with the Heads of Colleges.
Student focus groups helped hone in on the interests, values, and concerns of the students in each college. The insight and feedback gathered in these settings allowed the Office of Sustainability to carefully customize each of the fourteen Action Plans to the distinct culture, character, and physical context of the individual undergraduate residential colleges.
College activities
The uniquely tailored nature of each of the Action Plans allows colleges to launch innovative pilot programs within their own small community before sharing best practices externally – something that students have already started experimenting with. 
In 2017, Silliman College repurposed a fellow's lounge into a sustainable coffeehouse with donated materials and books, personal reusable mugs, and fair-trade coffee beans. The coffeeshop, called "The Acorn," is platinum-certified under the Residential College Coffee Shop Green Certification standards.
The success of Silliman's coffeehouse project encouraged Franklin College to begin implementing sustainable business practices into their own student-run coffeeshop, "The Benjamin."
Across campus, Berkeley College has already started approaching the issue of waste generation. This Fall, three Berkeley students will be piloting a program called "Shareware", which will allow students to check out reusable dishes and cutlery for their group events for free. This waste reduction plan won the "Chun Challenge for Change", a challenge inviting students to develop ideas to improve campus life, and the $500 of prize money will go towards purchasing the first set of dishware. Berkeley is also piloting a paired trash and recycling bin system to improve waste diversion in college suites.
The Action Plans will provide a supporting framework for these and other pre-existing sustainability efforts at the Residential Colleges. To ensure conscious and consistent alignment to the Plans, fourteen undergraduate Residential College Sustainability Liaisons have been hired for the 2019-2020 academic year to guide the implementation of their college's tailored Action Plan and to organize sustainability programming for their student community.
The Office of Sustainability commends the current efforts of Yale's student body in furthering sustainability commitments and is looking forward to the innovation that comes out of each Residential College in the coming year.
Read more about the Office of Sustainability's priorities and progress towards its 2025 goals or take action on sustainability at Yale.
Yale is committed to building a more sustainable world. By doing what we do best – integrating science, the humanities, and our community – Yale creates, tests and adopts innovative solutions to the environmental and social challenges we all face.