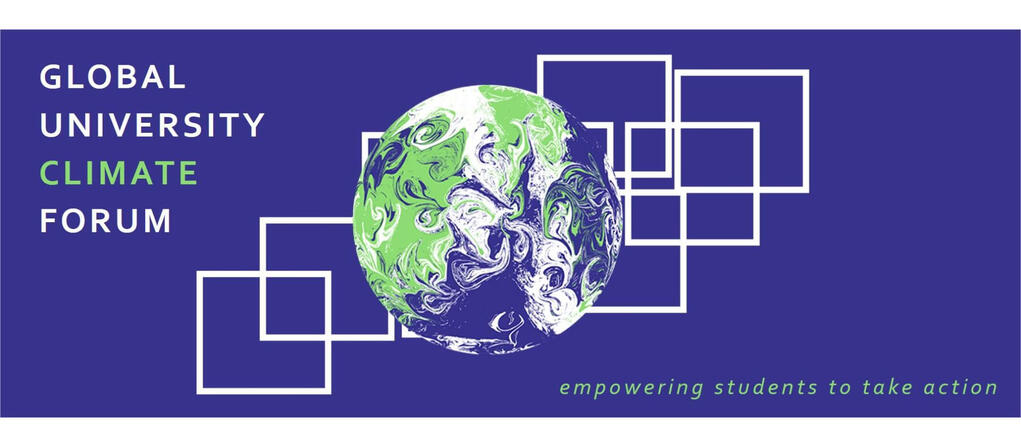 The Global University Climate Forum is focused on empowering students to take action.
Nearly 500 students from over 120 universities in 44 countries joined the Global University Climate Forum in November. Led by Yale Sustainability, the Forum brings students together to share ideas, learn, connect, and act on the global imperative of addressing climate change. In September, students were invited to propose their ideas for actionable projects that they will implement and report on between December 2020 and May 2021. 
Between November 9th and 13th the Forum hosted 20 sessions. Each event was recorded to ensure that students could participate regardless of time zone. All sessions are available for anyone to view on
the Forum's YouTube channel.
See below links for the individual sessions:
Starting in mid-December, students will participate in an online platform that allows them to communicate, collaborate, and support one another as they begin the important work of executing their ideas. The teams will submit their final reports to the Forum in May. Completed projects will be featured in a publication to be released during the 26th Conference of Parties to the UN Framework Convention on Climate Change in Glasgow in November 2021. 
Directed by Melissa Goodall and managed by Natalia Escobar-Pemberthy, the Global University Climate Forum is a partnership between the International Alliance of Research Universities the University of Edinburgh, the University of Cape Town, Tokyo University, the Universidad Nacional Autónoma de México, the University of New South Wales, the University of Copenhagen, the Nottingham University Business School, and the International Association of Universities with additional support from the International Sustainable Campus Network, the Alliance for Sustainability Leadership in Education, Yale Blue Green, and the Center for Governance and Sustainability at UMass Boston. To learn more about the Forum, its partners, its students, and its progress, please visit the Forum website.