As you walk around Yale's campus this summer you may notice several urban meadows. These are designated areas that are mowed two to three times a year to promote the natural regeneration of grasses and wildflowers. Allowing urban meadows to develop have several benefits which include: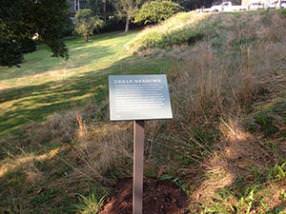 Increased biodiversity: a diversity of plants and flowers will encourage bees and butterflies to pollinate, serve as a feeding and nesting habitat for migrating birds, and provide critical habitat for native flora and fauna.
Improve local air quality: green areas within an urban area are well documented to sequester carbon monoxide and improve local air quality. Also, a reduced mowing regiment will also decrease the associated emissions from using lawn mowers or weed whackers.
Beautifying the area: these areas will evolve over time with an increase in the variety of wildflowers and grasses supporting the natural beauty of the area.
No pesticide use: no harmful pesticides or fertilizers will be used to maintain these areas which will reduce the amount chemicals that may runoff to storm drains and into local waterways during rain events.
Stormwater runoff reduction: these areas will better infiltrate stormwater runoff back into the ground while also reducing problems associated with soil erosion.
Economic savings: reduced mowing regimen will result in less money spent for fuel and human resources and wear and tear on equipment.
Learning opportunities: these natural areas will provide students, staff and faculty an on-campus learning environment for ecosystem study. 
Grass and other plants will grow tall initially, but be assured these areas have not been forgotten by Yale's Grounds Maintenance team. Soon, wildflowers and other native plants will grow improving the beauty of the area and the habitat conditions for birds, butterflies, and other flora and fauna.