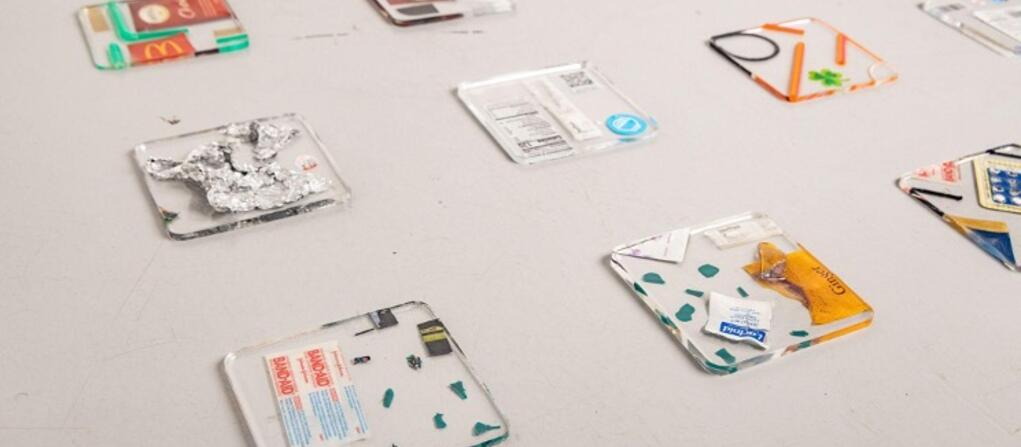 As more people around the world are coming together to take ambitious action around climate change, Yale's creatives are joining in the movement toward a more sustainable and ethical future through their art. We spoke to three Yale artists from different generations to understand how artists are rethinking the environmental impact of their work and trailblazing new channels for educating the public about sustainability.
Artist and lifelong environmentalist
Margot McMahon
('84 MFA) has spent her career exploring how art can inspire a social consciousness around sustainability. uses art as a medium to educate the public about sustainability centers McMahon started her career as a scientific journalist in 1979, which was around the time that scientists began to accept that carbon was a large environmental culprit, and the world would need to reduce greenhouse gas emissions in order to alter the precarious course of the planet over the next 30 years. 
However, McMahon found her reporting on environmentalism and climate change becoming politicized, and came to understand art to be a more direct and perhaps more digestible style of communication of environmentalism that circumvented language or political barriers. 
"That's where art became important: music, poetry, painting, sculpture … You don't have the words that are rattling in your brain, whether you're pro or against this," McMahon says. "When you see something that is beautiful, or hear something that is beautiful, or experience a performance, it's a direct communication into your soul."
For McMahon, the ability of art to portray what is difficult to say about climate change is why it is such an important part of sustainability education: art can portray what is difficult to say about sustainability. 
"Art can say, 'Why is there one place in the world where this coral thrives? And what can we learn from that? How can we learn from this coral?'", McMahon says. "We have to get the words out so that people have a visceral understanding of what we are losing."
Following this realization, McMahon began to use her environmental knowledge to represent the significance of life on earth through her sculptures and drawings to show the importance of human life and how critical it is to ensure its continuation through environmentalism.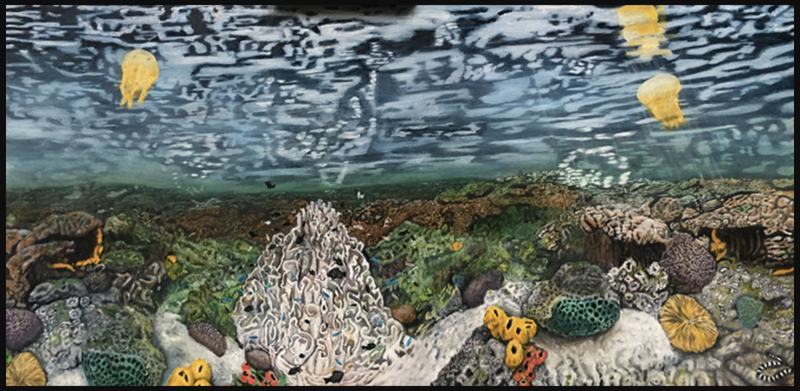 McMahon is currently working on an exhibit on coral bleaching, inspired by snorkeling in Palau in 2017, during which she was struck by the clarity of the water and how she could look right down and see the coral. The juxtaposition of this experience with an experience snorkeling in Puerto Rico years later intrigued her because 25-30% of the Puerto Rican coral was bleached. She believes that all of the different types of coral vying for the sunlight captures the way that nature is struggling for life on earth. Her experience in Palau made McMahon realize the importance of sharing the beauty of coral through her art so that others will begin to care and learn about coral bleaching too. 
"It's an essential building block of oceans," said McMahon, explaining that only 1% of the ocean floor is made up of coral, but it sustains 25% of ocean life. "My real passion with this is to let the world know how beautiful coral is, and how we are destroying it [with] carbon; we have to do everything we can to reduce our carbon because our oceans are choking to death." 
McMahon starts with painting the coral in black and white, almost as if the coral is bleached. Then, she layers colors onto the painting, giving it vibrancy, to complete the work.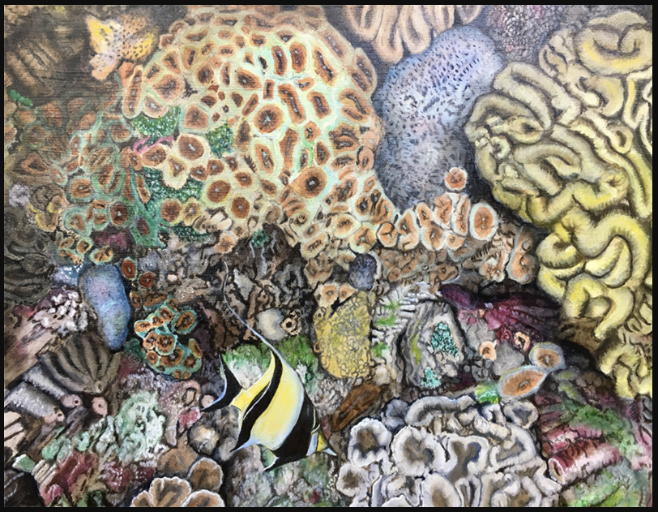 While Margot McMahon uses her art to inspire others to care and learn more about coral bleaching, there are also artists who focus on being environmentally conscious when it comes to the materials they use.
Sarah Fritchey
, former Curator and Gallery Director at Artspace New Haven, sees the importance of art as a medium for educating about sustainability. 
"Art is object-based learning, rather than language-based learning, and in language-based learning, you're delivered the thesis, the argument, the case studies that serve as the example, and the conclusion." She continued, "I think art being object-based begins with learning as a place of observation, thinking, conversations, and questions, rather than the sense of knowledge with a capital K as the starting point. And the exciting thing is that with a new generation of artists and art viewers, they reinterpret the objects. I think that those new generations bring reference points to these objects and maybe a scholar at a museum might connect to something differently."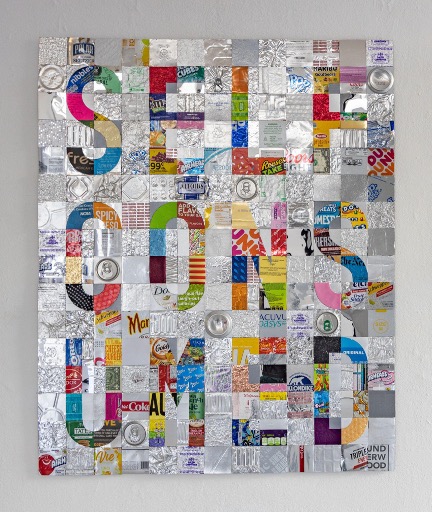 Image by Meghan Olson
In 2018, Fritchey curated an art show called Ball Snake Ball, which featured locally sourced clay that was hand dug from the earth. The show featured artist Rachel Eng, who made a piece of art from un-fired clay, which was then watered through an irrigation system, so the clay sculptures would soften and melt or stiffen depending upon the dampness. After the clay was used for the show, it was donated to a local school and reused, instead of being thrown away. 
Another example of using art to bring attention to sustainability education is shown in the senior thesis work of Art major Gregory Dellis (PC '21). Created from upcycled trash, the thesis focuses on mass production, individual consumption, and sustainability education in its use of eco-friendly materials. The idea for his thesis came the interesting colors and textures he saw in trash on the way to class one day.
"I wanted to look into the dual responsibility of our trash issue at the moment, with one poster talking about industry and mass production, and the other being about the individual and self- consumption," Dellis says. "It's equally the fault of large industries and companies that produce most of what we get, but at the same time, we're the ones buying it and using it and disposing of it wherever it ends up."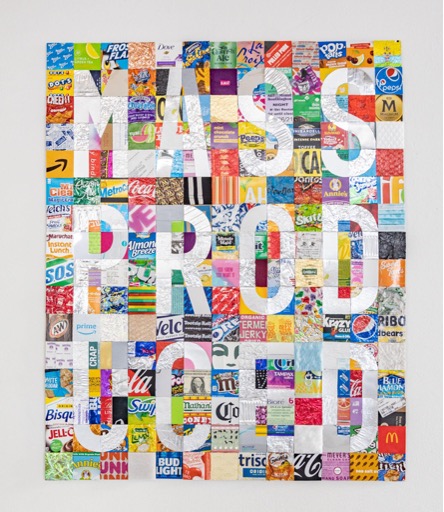 Image by Meghan Olson
Dellis collected trash off of the streets of New Haven, while also asking his friends to keep all of their trash for an entire week in order to track their daily consumption. He then cast some of the trash into resin squares. 
"I didn't want people to feel guilty," Dellis said. "I wanted people to just realize that this is a problem, and I've had a lot of people reach out after and say that they never realized how much plastic they used." 
The project also made him consider the idea of living a zero-waste lifestyle and the autobiographical nature of a person's trash. Dellis began thinking critically about his own consumption through the project, considering what could and could not be recycled and what would ultimately end up in a landfill. He hopes his art project will make others do the same. 
"In my eyes, our trash is what our actual legacy ends up being because long after we're gone, the trash is still going to be here as footprints and literal documentation of our lives."
Dellis also began considering the "wastefulness" and impact of art supplies, both in terms of packaging and in their environmental impact of manufacturing and disposing of those materials.  On a small scale, Dellis views this project as a slight solution to this problem. On the one hand, he is repurposing items that would otherwise end up in a landfill and demonstrating the feasibility of using pre-existing materials for artwork. 
"Art as a medium can also have meaning in it," Dellis says. "I think anytime someone does make a piece of art, they want the viewer to take something away…I think this is a way of highlighting a problem and offering a positive message or sense of improvement."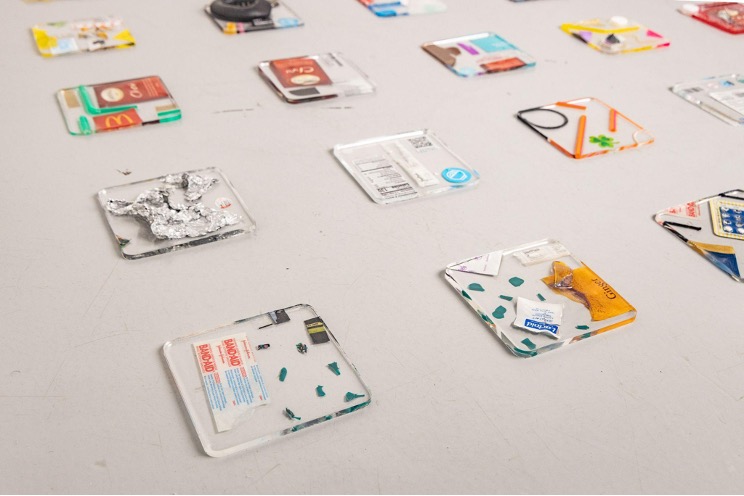 Image by Meghan Olson
Artwork is an important opportunity to make people consider and, hopefully, care about sustainability and the future of the places we call home. Due to the individually interpretative nature of artwork, it gives people the chance to think more critically about their own roles in climate change or learn about an issue facing the environment in a different way.
Whether they are using art as an avenue for public education around sustainability or revolutionizing the sustainability of art supplies, artists have a responsibility to recognize climate change, and it is no surprise that the Yale art community is leading the way.