Experts of the built environment Mark Simon and Cathy Jackson talk about one strategy for building with less impact.
What is a green building certification?
"A green building certification verifies that a building has met environmental, energy, human health, and other standards in its design, construction, and performance," says Mark Simon (MArch, '72), FAIA, Partner, Centerbrook Architects in Centerbrook, Connecticut.
Simon explains that available certifications are typically overseen by non-governmental organizations. These third parties accept applications from teams looking to get their new building certified and are then paid to review and certify them. The federal government also offers its own certification program. 
Green building certification begins even before teams begin designing, as they need to choose which certification they would like to achieve; some certifications require enrollment and goal setting by all parties before design.  Each organization that offers green building certifications focuses on different aspects of sustainability and outlines strict procedures that must be met at every step of design, construction, and maintenance. 
"Deciding which certification to pursue begins with teams taking the time to get an understanding of the aspirations of their project," Cathy Jackson, Director of Planning Administration at Yale, explains. "From there, it is a matter of prioritizing the certifications with components that align with their goals and values and comparing that with the cost and effort of achieving and maintaining these high standards."
What are the most popular green building certifications?
According to our experts, the four most common green building certifications include LEED, WELL, the Living Building Challenge, and Energy Star. 
"This comprehensive certification pays attention to all elements of sustainability from energy, air quality, lighting and light pollution, acoustics and noise pollution, transportation, materials, site management, and more," Simon explains. "It promotes buildings where all parts work together like a giant machine."
LEED offers four levels of certification, including silver, gold, and platinum. Each level comes with stricter and more progressive requirements that may increase up-front cost but offer greater long-term environmental and financial benefits. 

The
WELL Building certification
has a human-health focus, and its standards promote the ways in which the built environment can improve a building user's wellness, including physical, mental, and emotional health. A WELL certification aims at design that encourages proper nourishment, exercise, and sleep patterns of building users, diversity and community building, promotion of cognitive stimulation and emotional well-being, and more. 
The
Living Building Challenge
is viewed by our experts as the most demanding certification methodology, as it requires buildings to be net positive in terms of energy, water, and waste. In other words, this certification has standards for "regenerative" buildings that generate more energy than they need; they also acquire, consume, and reuse their water on site, and keep their waste from ending up in a landfill through diversion and reuse.  
Jackson explains that the Living Building Challenge approaches certification with the visual of a flower with petals.
"Teams can pursue and achieve specific petals, which are specific aspects of the design and construction process," Jackson says. "This type of structure is helpful because teams can tailor the certification to their own scope of work."
The
Energy Star Building Certification
requires buildings to meet energy efficiency standards set by the U.S. Environmental Protection Agency. To achieve this certification, a building must prove that it consumes less energy than seventy-five percent of similar buildings nationwide. 
"Energy Star certification is really a measurement of a new building against all past buildings," Simon says. "It's very simple, but it's a goal that urges people to design more energy efficient buildings."
What are the benefits of achieving a green building certification? 
Acquiring a green building certification comes with numerous benefits for the building users, the building team, and the planet. 
Environmental benefits of getting certified depend on the certification but can incorporate things like reduced water and energy consumption and waste generation and use of healthy, natural building materials with lower environmental impact. Human health and comfort is typically prioritized within these certifications as well by reducing exposure to environmental hazards and providing environmental amenities like natural light and green spaces. In the long run, the efforts to design a more efficient and comfortable building result in an increase in the property value and significant financial savings on utilities.  

"Buildings are also a significant portion of the carbon footprint that we as humans put out into the atmosphere, and I think there's a personal responsibility that architects feel for doing their part to fight climate change," Jackson says, adding that achieving a green certification substantially reduces the greenhouse gas emissions associated with all phases of the project.
Especially when it comes to fighting climate change, green building certifications provide a way to assess progress over time. 
"If you are an institution with multiple buildings, the certification is great for benchmarking," Jackson adds. "With a certification, we can benchmark against our peers and can benchmark our buildings against each other. It's just a consistent framework that makes it very easy to compare and contrast our buildings and their impact."
Besides the tangible benefits of meeting these rigorous standards, Simon describes green building certifications as a "public statement" that project teams make to an external audience to improve their moral reputation. 
 "A certification is a public declaration that part of their personal or institutional mission is to be sustainable," Simon explains. "Most of the time, reputation and self-interest are big parts of that equation."
What are the downsides to getting a green building certification?
Simon points out that the certification methodologies often lack flexibility and can bring forth "quirky" conflicts in the reality of the design and construction of a building. He brings up the challenge of attempting to fit the same methodology into projects happening in multiple geographies across the United States. 
"Depending on where you are in the world, you have specific local needs, conditions, and resources, and therefore need to design your buildings differently," Simon says, explaining that places like California need to think about water conservation and wildfire prevention while places in the northeast need to focus on heating. "When you have a black-and-white certification process, you will find that its methodology can conflict with what makes sense for differing communities."
Getting certified is time consuming and expensive. Simon explains that in addition to baseline application and registration fees, the record keeping of any certification is massive and includes the coordinated documentation of mechanical and electrical engineers, designers, contractors and a construction team, and numerous consultants – all of whom need to be paid for the extra effort. After construction, these buildings may require maintenance that is new and different, and therefore may need comprehensive training of maintenance crews. For this reason, the additional initial cost of green certifying a building often comes out to be hundreds of thousands of dollars, though that is usually balanced by long term energy savings.
Jackson explains that the significant expense of receiving a certification often keeps smaller businesses or homeowners out. 
"Large institutions like a university are well geared up to move forward with such a thing," Jackson says. "They have the expertise, they have staff, and they have resources to hire really talented consultants. For an individual homeowner, however, it is more daunting because it does require an engineer or an architect, and there is expense and time needed for that."
Further, she says that the reputational benefits of getting green certifications are waning, making the challenges of meeting certifications less rewarding.
"Fifteen years ago, there was a huge amount of PR about a building getting certified, but today, I feel like it's expected of us and is no longer 'the next big thing'," Jackson says. "I think we have to find new ways to generate awareness and enthusiasm about green building certifications, for both teams and users."  
Simon agrees, and adds that "governmental building codes are evolving, perhaps from the example of these certification programs, and they now require many of the standards previously found only in the green programs."
If a building is not certified, can it still have sustainable features? 
A certification is not the only way for a building to have sustainable features. Jackson says that certain green renovations are too small or too quick to get certified – for example, renovations to individual offices or labs. The benefits of these projects are very much present, but Simon looks at it this way: "If you don't have a public audience, why get certified?"
"Some buildings are designed to incorporate sustainable features for ethical or economic reasons rather than public-relations," Simon says. "I have a number of clients – often homeowners or leaders from various religious communities – who don't want a green building certification but want a green building because it is the right thing to do as part of their values and mission. And those groups generally focus on the long-term effects and costs of buildings, not immediate rewards."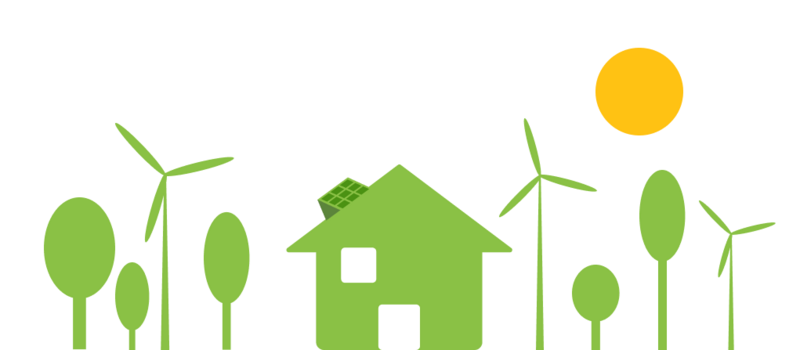 If green building certifications attract clients that simply cannot afford the time and expense of a third-party certification process, Simon explains that project teams occasionally conduct their own internal review of their building projects using the standards of a specific certification methodology as a guide. Alternatively, some institutions will achieve one certified building, and model all subsequent buildings off of that process.
Jackson concludes that a certified building will always have a greater environmental footprint than no building at all. 
"Many people say the most environmentally-friendly building is the one that you don't build," Jackson says. "We as planners are always asking ourselves, 'Do we actually need a new building? Are there better ways to use our resources?', and we often start there."
What is Yale doing?
The Yale Divinity School recently received a grant to construct
"the Living Village"
a regenerative residential complex that aims to be the first Living Building Challenge certified university residences, as well as one of the largest Living Building Challenge projects in the world. The Living Village will produce zero waste, use only the water that falls on the site, and capture all of the energy it needs directly from the sun. The 127,000-square-foot Living Village will house 155 students at the Divinity School at below-market rental rates, and will foster community through environmental stewardship, equity, beauty, and spirituality.