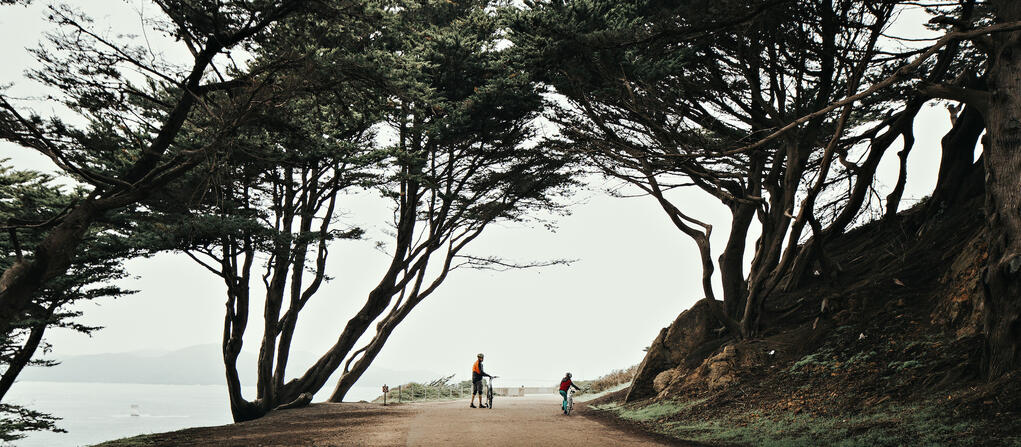 Contributor Kate Rozen is a Yale School of Architecture staff member/Local e-cargo bike enthusiast.
Biking is an excellent low carbon way to get around, a great way to get exercise and more popular than ever. Whether you are two-wheeling streets for the first time in a new city or seeking to expand your cycling habit, here are some tips if you are just getting started:
Start small.
Explore your neighborhood or run a short errand to get a feel for riding, especially if you have not been on a bike in a long time. Find a friend to go with you if you can and ease into it. Make a goal to ride once per week. Remember water and snacks for longer rides!
Know the rules, be safe.
Rules for biking vary by city. In New Haven, for example, it is illegal to bike on the sidewalk.  Always follow local biking laws. Consider taking a bike skills course in your community.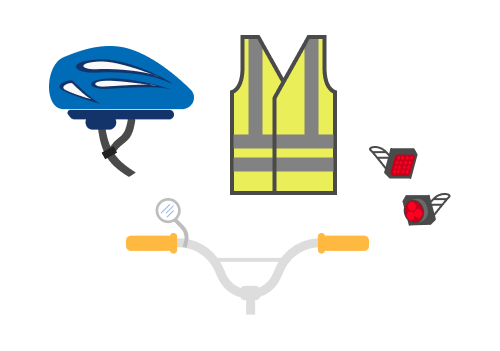 Seriously, be safe.
Helmets are required by law in many areas and can protect your head in the event of an accident. Safety is more than just a helmet, though. Consider adding lights on the front and back of your bike, and a mirror on the left hand side of your handlebars to observe traffic, extra lights. If you will be riding at night, invest in a light reflective vest. Avoid using earphones during rides as it can impact your ability to hear vehicles.
Plan your route.
If you are going to try biking as your mode for getting to work or class, map your route ahead of time. Try commuting at times when there will be fewer vehicles on the road – that will help you build confidence with your riding before tackling it alongside more intense traffic. Also consider where you will lock up your bike once you arrive, and find out whether your destination offers biking amenities like showers and fix station.
Your bike wants to be safe too.
Invest in a good lock. Check manufacturer recommendations for locking up your specific bike and find out local laws for where you can legally lock your bike as these differ by location.  Find a safe place to store your bike that also makes it easy for you to grab and go.
Find the right bike for YOU.
A bike for knocking around town does not have to cost a ton of money. You can get a used bike online or a starter bike from a big box store. If you are able, supporting a local biking shop or co-op is ideal and also gives you a point of contact for future tune ups and repairs. If you have a bike gathering dust in your garage, take it out and check the A B Cs, Air, Brakes, Chain, before riding.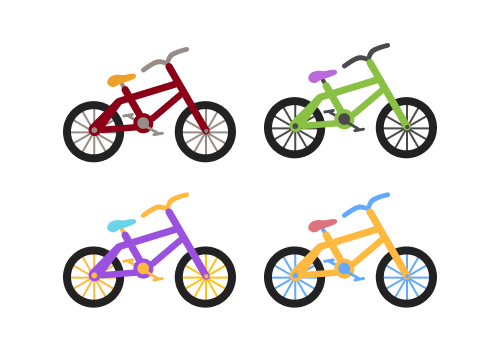 Accessorize!
Instead of relying on a backpack for transporting items, carrying things like groceries can be a snap if you add a rack or basket onto the bike. If you are thinking about making biking a family activity, cargo bikes (bikes with extended frames that can support the weight of passengers), enclosed trailers and single occupant children's bike seats are all options. Used bike trailers and children's bike seats are often available for sale on a number of platforms.
Support biking in your community.
Follow local biking groups on social media and join them for group rides. Advocate for more biking infrastructure like protected bike lanes near your home office.
Have fun!
Biking offers a world of freedom and exploration, but remember, choosing to bike does not mean you have to do it every day or all in all seasons.
Resources for the Yale and New Haven Community
Yale wants to support your interest in biking. If there is a need for a bike rack closer to your office, you can request one here. In New Haven, cyclists are allowed to lock bikes to parking meters.  Further, Yale Environmental Health and Safety has provided a handy set of resources and training for bicycle safety; read up and learn how to ride safely here.
Check out state and local bike advocacy groups. There is a lot of work to be done to make cycling accessible for everyone!
If you're a Yale community member, register your bicycle here.