Connecting Yale teaching and research to the UN Sustainable Development Goals
In 2015, the Yale Office of Sustainability began looking at how teaching and research at Yale aligns with the 17 United Nations Sustainable Development Goals (SDGs). Adopted by 193 countries, the SDGs address today's most pressing global challenges.
Project Goals
Identify expertise at Yale University to advance achievement of these goals
Highlight pathways for transdisciplinary collaboration
Connect sustainability in higher education to global challenges
Methodology
A team of student research assistants reviewed department websites and publications of all Yale faculty and researchers. They collected information about specialties and interest, and how the faculty's research and teaching relates to the SDGs. This produced a database with over 100,000 data points.
Key Findings
Research at Yale University covers all of the Sustainable Development Goals
Every department or school has at least one faculty member whose scholarship relates to the SDGs
44% of Yale faculty are teaching or researching topics related to at least 2 SDGs
Yale has high participation in research relating to SDG 3 (Good Health and Well-Being), SDG 4 (Quality Education), SDG 10 (Reduce Inequality), and SDG 16 (Peace and Justice)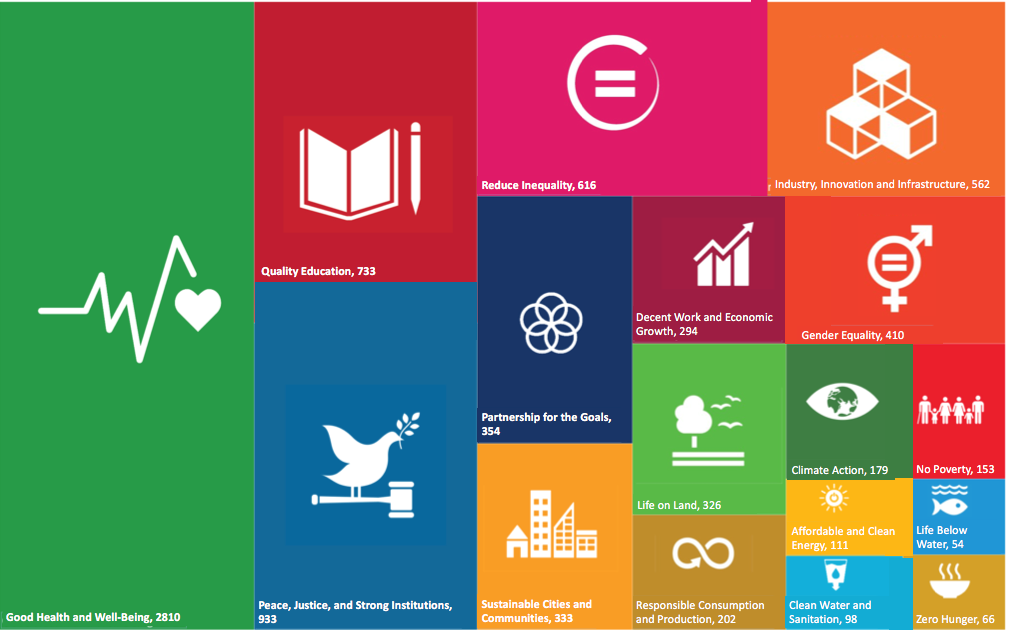 All work to-date is based on publicly available information and is intended to help foster collaboration between researchers. Next steps for this project include creating department-specific reports and verifying data through interviews. 
Yale is working with the International Alliance of Research Universities, one of Yale's global partners, to continue exploring how academic institutions can help to advance the SDGs.
Yale Sustainability has also created a How-To guide for assessing research and teaching connecting to the Sustainable Development Goals.
Download the full Yale SDG report. 
For more information about this report, please contact the Yale Office of Sustainability.