Sustainability Leaders Program
The Yale Sustainability Leaders are staff volunteers who collaborate with the Office of Sustainability to create sustainable workplaces throughout campus. The Sustainability Leaders spend a few hours each month educating their co-workers about the importance and ease of adopting sustainable office practices including waste reduction and recycling efforts, energy conservation measures, and green purchasing. Once a month, the Leaders convene to receive updates and information on Yale's sustainability initiatives and to discuss the progress and challenges within their individual offices.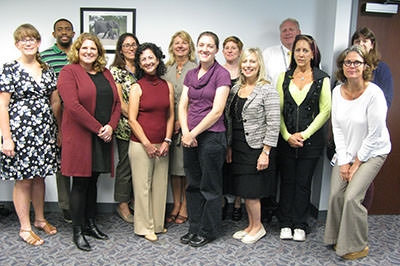 Sustainability Leaders also lead "Green Teams" within their offices and departments with the goal of encouraging broader participation and facilitating the transition to a more sustainable work environment.
For more information on the Sustainability Leaders and Green Teams, please email sustainability@yale.edu.