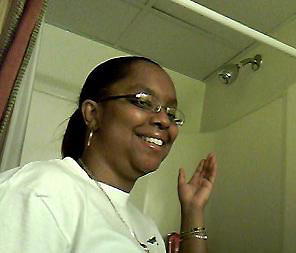 In 2009 the Yale Community Carbon Fund (YCCF) received funding from the Moses Feldman Family Foundation to support new and innovative approaches to address climate change. Partnering with the West River Neighborhood Services Corporation (a neighborhood non-profit organization) the YCCF launched its first pilot project: an energy efficiency investment in New Haven's West River neighborhood. 
Twenty moderate-income households received energy saving equipment from the YCCF, including compact fluorescent light bulbs (CFLs), programmable thermostats and low-flow showerheads. It was estimated that together the technologies installed would reduce carbon emissions by 63 metric tons and save each family on average $123 per year on energy bills.
The Yale Community Carbon Fund analyzed the energy bills of program participants to ensure that the equipment installed resulted in energy being saved. A comparison of energy bills before and after the equipment was installed did show an aggregate decrease in energy use in these households.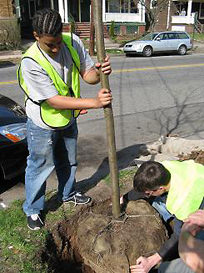 The results were not as significant as had been hoped, though it is difficult to make generalizations given the small sample size. Those homes which received programmable thermostats, however had a particularly remarkable reduction in energy use. On average each home used 26% less natural gas when compared to the previous year, for an average savings of $43 per month! Again, the small sample size makes it difficult to generalize, but the pilot project indicated that programmable thermostats might be a particularly good investment for the YCCF in the future.
In addition to installing energy saving equipment, the Fund partnered with the Urban Resources Initiative and West River residents to plant fifteen street trees in the neighborhood.  The trees will pull (or "sequester) an estimated 6.3 tons of carbon out of the air in their lifetime as they grow, while also making the community a healthier and more beautiful place to live and work.
Based on the lessons learned from the West River pilot project, the YCCF scaled the program by launching the Programmable Thermostat Project with the goal of reaching an additional 125 low- to moderate-income homes in New Haven through 2010.