Keri Enright-Kato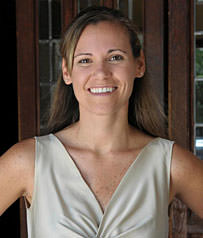 Address:
70 Whitney Avenue, New Haven, CT 06510-1217
Keri Enright-Kato is the Program Manager at the Yale Office of Sustainability where she is responsible for overseeing campus sustainability metrics, greenhouse gas accounting and reporting, strategic planning, and program initiatives related to climate change, energy use, ecosystem services, and stormwater management.
Prior to coming to Yale, Keri was the State Program Director for SmartPower, where she conducted market research, identified barriers for consumer purchases of clean energy, and built partnerships with utility companies, state agencies, and municipalities to further develop the clean energy market. Keri's previous experience also includes working for the American Council on Renewable Energy where she analyzed the role of education and awareness in the adoption of renewable energy technologies.
Keri's passion for sustainability developed during her stint as a Community Developer in the country of Tonga for the Peace Corps and her extended travels throughout Southeast Asia. These experiences enabled her to gain an understanding of the relationship between developing communities and their local environment and have driven her to pursue a career in which she is actively involved in developing strategies that encourage sustainable practices.
Keri holds a B.A. from Whitman College and a Master's Degree from the Heller School of Social Policy and Management at Brandeis University.