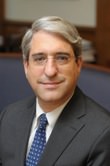 At Yale, we believe that sustainability depends on the entire university community:
faculty who conduct leading research and teach the next generation; staff who manage and carry out the operations of our complex organization; and students who inspire and challenge us to even more innovation.
Yale has been addressing sustainability for over a century, led by faculty in our School
of Forestry & Environmental Studies and joined now by faculty across the campus.
In the past decade, we have committed to increased sustainability in our campus
operations as well, addressing such areas as greenhouse gas emissions, energy and
water conservation, land use policies, waste reduction, and building renovation and
construction. The strategic plan that follows demonstrates that commitment and
challenges us to do more.
Sustainability calls for new ways of supplying energy, serving food, circulating vehicular and pedestrian traffic, distributing documents, and maintaining landscapes. We have much of the necessary technology; our challenge is to change our behaviors so that what we do with our resources provides the best stewardship for the future. As a social psychologist, I am pleased that our strategies include engaging the Yale community in bringing about this change so that sustainability is embedded in the policies, practices, and day-to-day operations of our campus.
Our success depends upon leadership and engagement at the individual, departmental,
and institutional levels. We have a responsibility to future generations to ensure that
sustainable practices are at the heart of our university.
Sincerely,
Peter Salovey
President and Chris Argyris Professor of Psychology