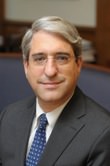 October 3, 2016
A New Sustainability Vision 
As a higher education institution with a global presence, Yale is committed to sustainability planning and actions that forge new paths. The nine ambitions described in the Yale Sustainability Plan 2025 offer a set of unifying priorities to help foster academic exploration, encourage dialogue that spans academic disciplines, and create new ties between Yale's operations and its teaching and research mission.
Yale is committed to academic leadership in the sciences, social sciences, arts, and humanities, and to providing a campus learning environment that cultivates innovators, leaders, pioneers, and entrepreneurs in all fields and for all sectors of society. This plan outlines programming and priorities related to academic exploration, diversity, and collaboration—all vital components of the vision for a more unified and interconnected Yale.
In 1716 Yale University moved to New Haven, Connecticut. As we commemorate this tercentennial, it is extraordinary to consider what New Haven and Yale will be like three hundred years from now. This plan—with its nine ambitions and nine-year time frame—is the first step of what we hope will be a remarkable journey.
Peter Salovey,
President and Chris Argyris 
Professor of Psychology